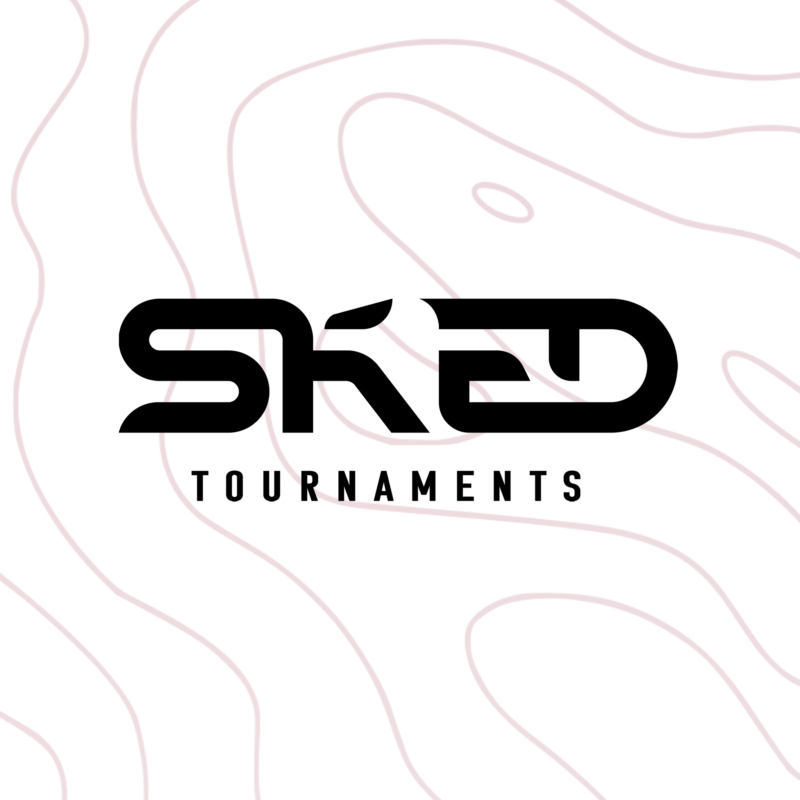 Les tournois sked (mw2)
SKED est le nom d'une plateforme permettant l'organisation de tournois et de match (notamment sur Call of Duty : Modern Warfare 2), ces tournois ont différentes propriétés comme les tournois en duel (1v1) ou les tournois en team (allant de 3v3 à 5v5).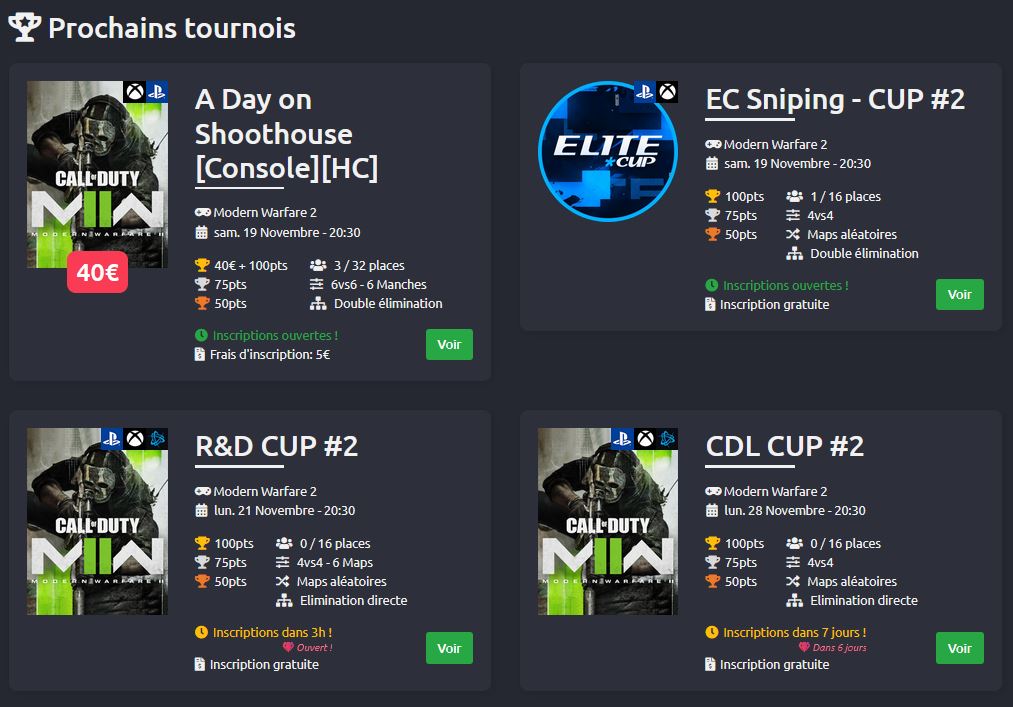 Nous aurons notamment un top 5 des teams par saison accumulant un certains nombres de points par rapport à un ratio (WIN/LOSE).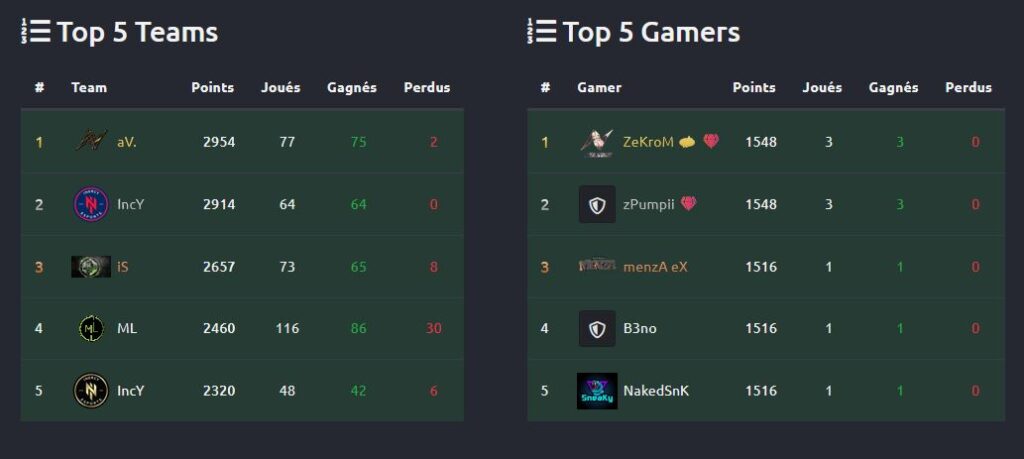 Vous pourrez créer vos propres match classés avec vos propres règles ou en participer. SKED nous propose une nouvelle manière d'adapter Call of Duty à un monde très compétitif (contrairement au Matchmaking actuel sans parler du mode CDL que nous a proposé Activision).
Une section Call of Duty sera dédié à cette plateforme.
SKED R&D MW2 : https://app.sked.gg/game/modern-warfare-2